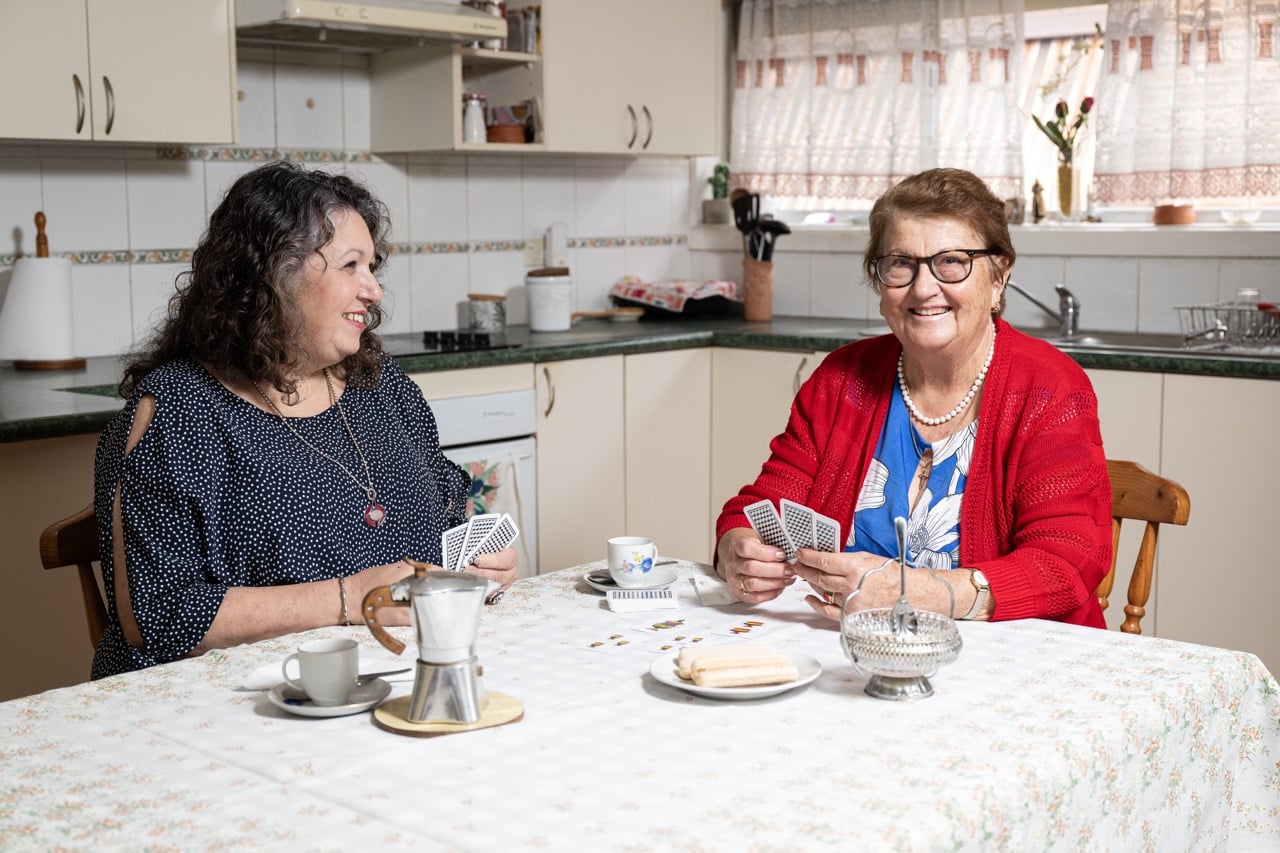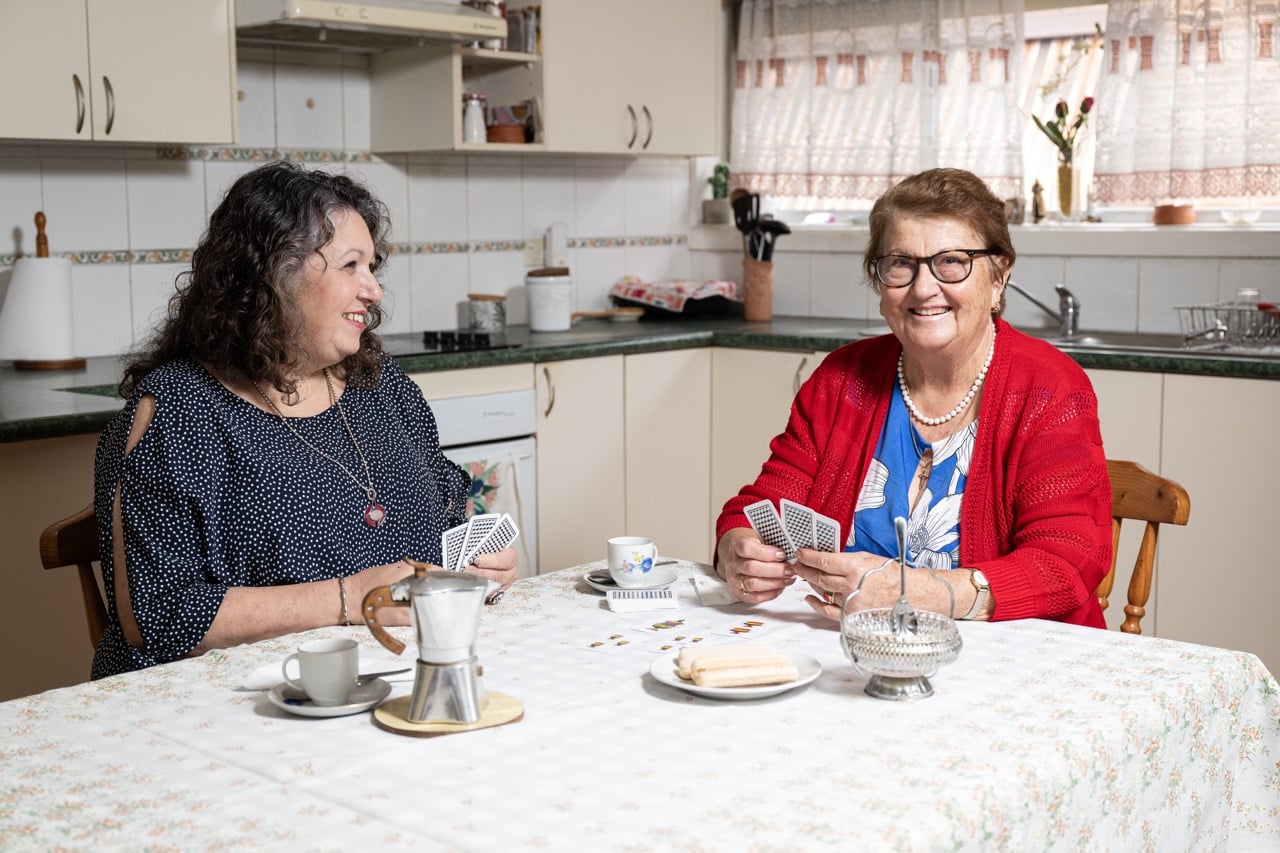 At the end of May we celebrated National Volunteer Week in Australia – an annual special event where we recognise the crucial role that volunteers play in our community. At Co.As.It. we are proud to run the Aged Care Volunteer Visitors Scheme (ACVVS), linking up our community members with volunteers who provide time, support and companionship. Anyone who is a recipient of a Home Care Package can access our CVS program, receiving a fortnightly home visit from a friendly volunteer. If you've ever wondered about what our Co.As.It. volunteers do, or are thinking about becoming a volunteer yourself, then keep reading!
What volunteers do
Our volunteers provide companionship and support to someone who may be socially isolated, living alone at home or simply wanting a chat. The role of volunteer mainly involves being a warm and open person, who is caring of others, and willing to talk, listen and share stories. Our Co.As.It. volunteers will visit a community member for at least one hour a fortnight, and slowly build a relationship with this person, getting to know them and passing some time together. Some activities within that visit might include chatting in Italian, playing cards, sipping coffee, going for a short walk, looking at photo albums, listening to music, walking around the garden or simply enjoying each other's company. The main purpose of volunteering is to build a relationship and bring some uplifting social contact to someone's life.
Why volunteers do it
Our volunteers can be busy people with their own lives, jobs, families, and tasks to attend to. But many of them express that volunteering is worth the time commitment, because of the joy and fulfilment it brings to their life, knowing that they are supporting another person. Our volunteers appreciate developing friendships and relationships with someone who may be older, have had different life experiences or who they share a cultural connection with. For our volunteers who are bilingual, it is a great opportunity to practice their language and conversational skills with someone else. Our volunteers also enjoy being a part of our Co.As.It. community, attending professional development workshops, meeting other volunteers and going to our functions and celebrations together.
How to get involved as a volunteer at Co.As.It.
At Co.As.It., we are always looking for more volunteers to get involved in our CVS program. We try to pair up our volunteers with community members who are in their local area, and provide ongoing support, advice and encouragement to our volunteers, whose contribution is highly valued.
To apply to become a volunteer, please read more here, send us an email at info@coasit.org.au or call us on 02 9564 0744.