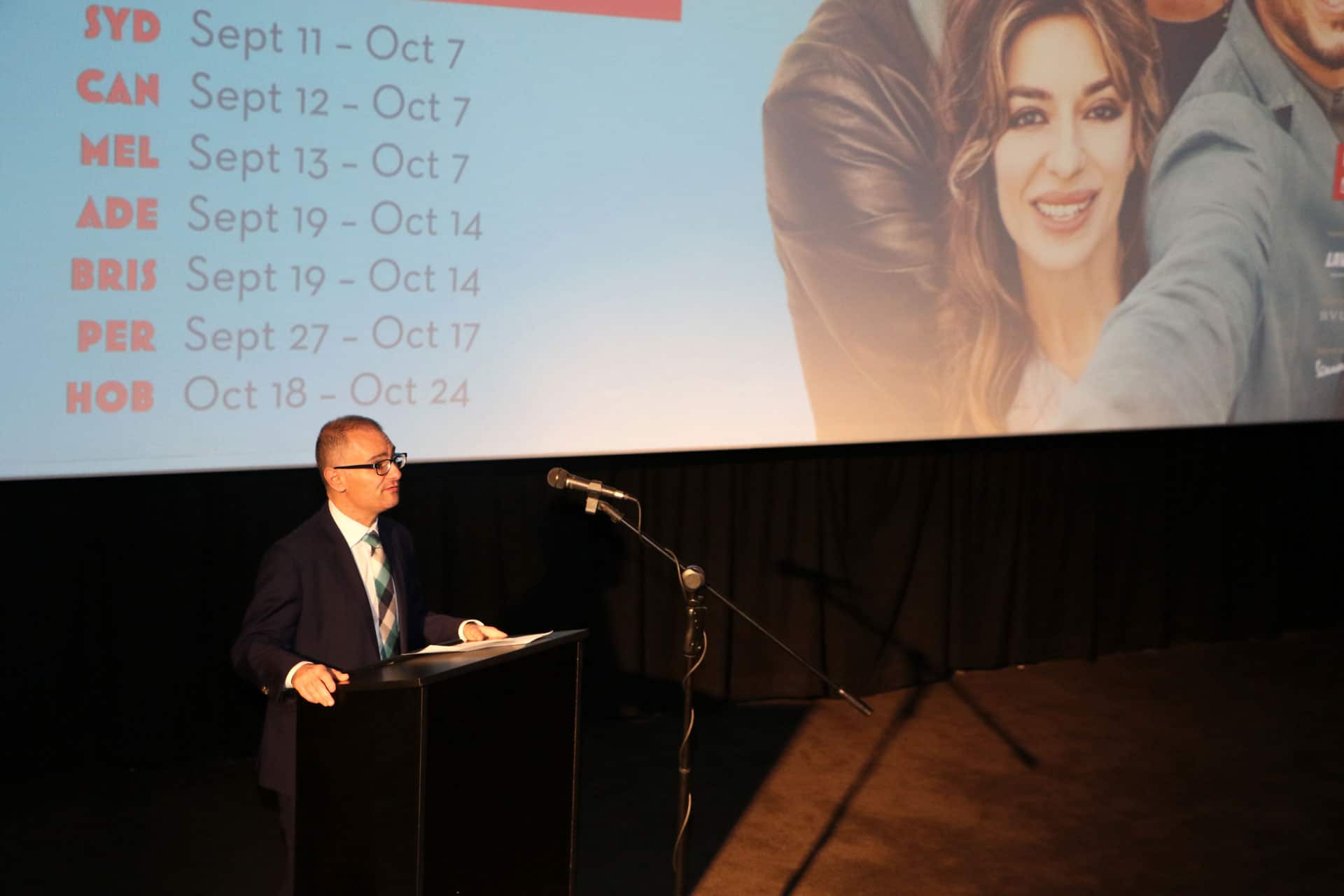 This year, CO.AS.IT. formed a partnership with Palace Cinemas, organisers of the 2018 Lavazza Italian Film Festival in Sydney.
CO.AS.IT., a cultural leader in the Italian community, worked with Palace Cinemas to help promote Italian language and culture through the art of film.
As part of this partnership, CO.AS.IT. co-presented two films: Come Un Gatto In Tangenziale and Niente Di Serio.
Both screenings were in high demand with hundreds of people in attendance and rave reviews written on the comedies.
The first screening featured Come Un Gatto In Tangenziale, directed by Riccardo Milani.
In  this  smash-hit  film,  two  parents  from  different  worlds  are  suddenly  united  by  a  common  cause: to  stop  their  teenage  children  from  dating!
The film won the Nastro d'Argento in the category of Best Comedy.
The second screening featured Niente Di Serio, directed by Laszlo Barbo.
Having resolved to undertake the trip of their dreams, Angela and Franca run away from their boring retirement home in Rome to fabulous Venice.
It's a heart-warming comedy starring screen icon Claudia Cardinale.
The festival team has been in action for 19 years, combining their love of cinema with a passion for Italian culture and language to create memorable experiences.
"You don't have to be Italian to love Italian culture and enjoy la dolce vita, said Elysia Zeccola, the festival's director.
"Viva il cinema!"
This year, CO.AS.IT. promoted the festival across a range of platforms to its extensive network and audience.
In addition, they offered a free Italian lesson to guests who purchased tickets at the box office across all four cinemas in Sydney, expanding their opportunity to explore Italian language.
The team from CO.AS.IT. also developed an Italian teacher resource for high schools in attendance at the screening of Come Un Gatto In Tangenziale.
Thomas Camporeale, General Manager of CO.AS.IT., said that the organisation is "very proud to be cultural partner of the Lavazza Italian Film Festival in Sydney".
"It was a pleasure to work with the team from Palace Cinema," he added.
"We look forward to growing this partnership for many years, and working together to promote Italian language and culture in Sydney."