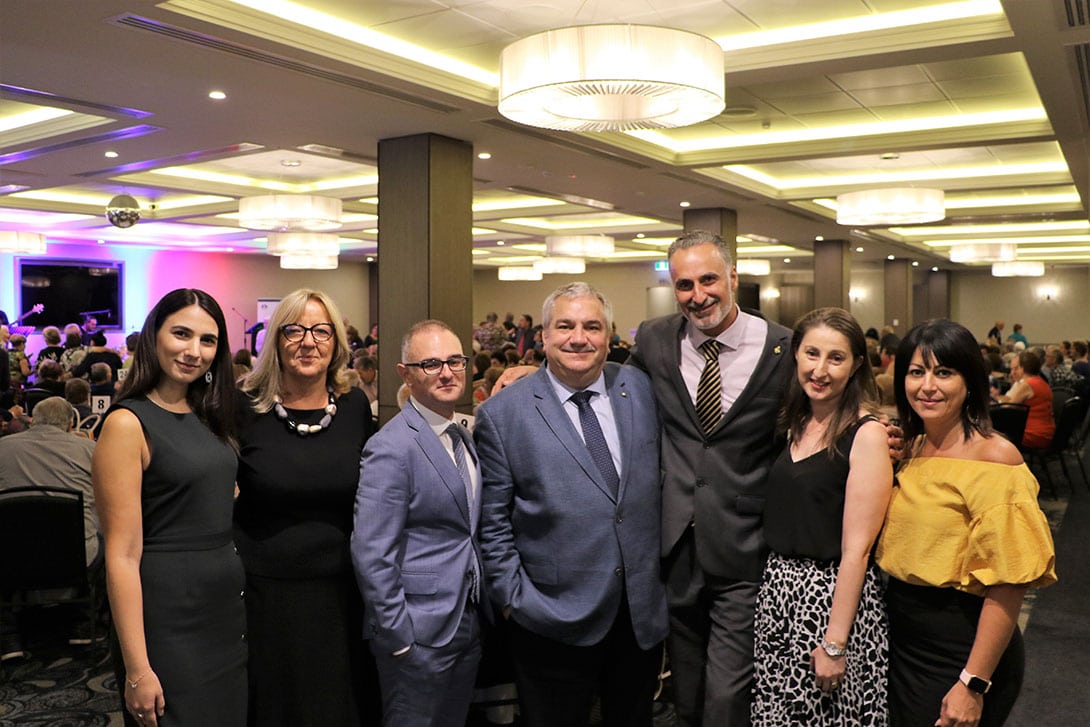 Thomas Camporeale: "We have celebrated Seniors Festival with over 900 in attendance across all three days."
CO.AS.IT. hosted three SOLD OUT Italian concerts to celebrate the NSW Seniors Festival, the largest festival for seniors in the Southern Hemisphere.
The concerts where hosted across three days in two locations: Canada Bay Club and Mounties Club.
Radio personality Paolo Rajo got the crowd warmed up before performances from Roseanna Gallo and Mathew Dal Cin had everyone up on their feet dancing and singing along.
"We have celebrated Seniors Festival through the tradition of music and having a good time," General Manager of CO.AS.IT. Thomas Camporeale said.
"With over 900 in attendance across all three concerts we are very happy with the outcome."
This festival is a statewide initiative to celebrate and acknowledge the contribution that older people make to the community.
"We celebrate the ongoing valuable contribution that seniors make to their families and to their communities," Camporeale said.
Member for Fairfield Guy Zangari and Mayor of Fairfield Frank Carbone attended the event at Mounties Club in Mount Pritchard.
"The contributions of seniors in our community are all too often overlooked and undervalued," Zangari said.
"It is with great pleasure that I highlight and commend the seniors in our community for their tremendous contributions throughout our region.
"I would also like to commend CO.AS.IT. and Mounties for hosting a wonderful event during seniors week and for acknowledging the invaluable contributions made by seniors in our community."
Member for Drummoyne John Sidoti represented the Premier of NSW Gladys Berejiklian at the events held at Canada Bay Club in Five Dock.
"Our community would be lost if it were not for CO.AS.IT.," he said.
"There is no greater example of service to a multicultural community in this state.
"Today we must say thank you to CO.AS.IT. staff and volunteers for the exceptional work and standard they have set for multicultural NSW. Well done."
The NSW Department of Family and Community Services provided CO.AS.IT. with a grant to support it in hosting these events.