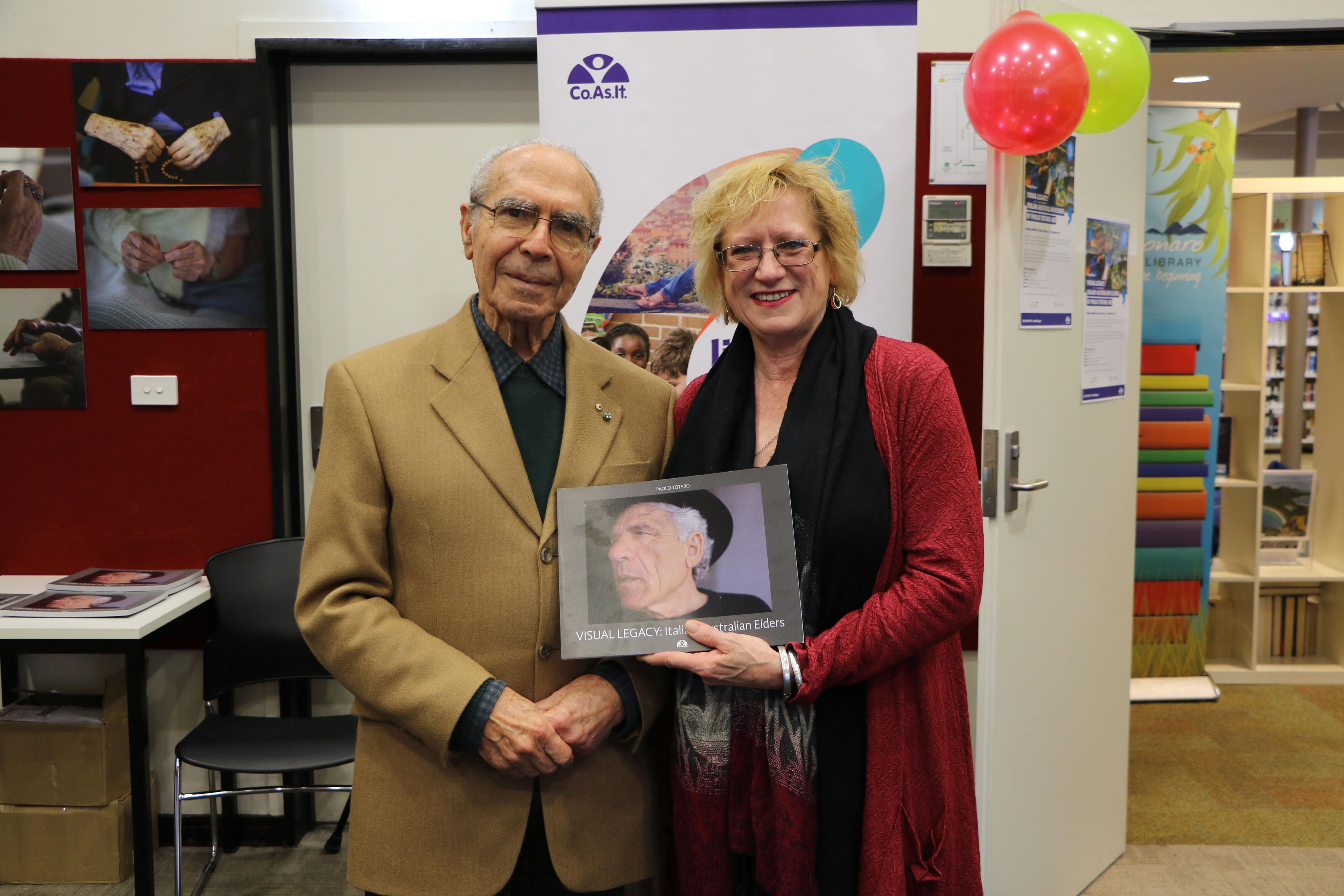 Cooma Library hosted a photographic exhibition depicting unknown members of the Italian community in Australia.
Visual Legacy: Italian Australian elders by Paolo Totaro AM features ordinary Italian migrants living in Sydney. The project was developed with Co.As.It., who is now touring the book, with Cooma the first stop outside of Sydney.
Having recently celebrated the 70th anniversary of the Snowy Mountains Scheme, Co.As.It. felt the connection with Cooma was significant, having been the home of many migrants including Italians, during the construction of the scheme.
Co.As.It. was established in 1968 to fulfil two distinct aims: to promote the Italian language and culture in NSW and to assist the growing number of migrants arriving from Italy.
Since this time Co.As.It. has evolved to meet the changing needs of the community. Being true to their initial objectives, Co.As.It. have continued to expand survives in the areas of education and community services.
Mr Totaro AM said he felt he needed to document the faces, stories, accents and identities of the people who make up the Italian community. "I am 87," says Mr Totaro AM. "My generation are slowly disappearing, and I thought it was important to document us before we are all gone."
Charlie Salvestro of Cooma, who worked on the construction of the Snowy Mountains Scheme, attended the photograph exhibition opening. When he and Mr Totaro AM saw one another, although they have never met, they immediately started speaking in Italian.
"We do not look alike, we have never met, and yet when we made eye contact we were able to see we were both Italian. We could somehow recognize it in one another," says Mr Totaro AM.
In 1977, Mr Totaro AM was the founding Chair of the Inquiry into Ethnic Affairs and made recommendations in a report known as 'Participation', which were all accepted by the government unchallenged.
The exhibition was displayed in Cooma throughout December with hundreds of guests in attendance.
"This exhibition is a very important to Co.As.It. It represents a part of our heritage as Italo- Australians and we are proud to have been able to work with Paolo on this project. We are in talks to take this exhibition to other locations around Australia including Victoria and possibly Queensland," says Thomas Camporeale, Co.As.It. General Manager.