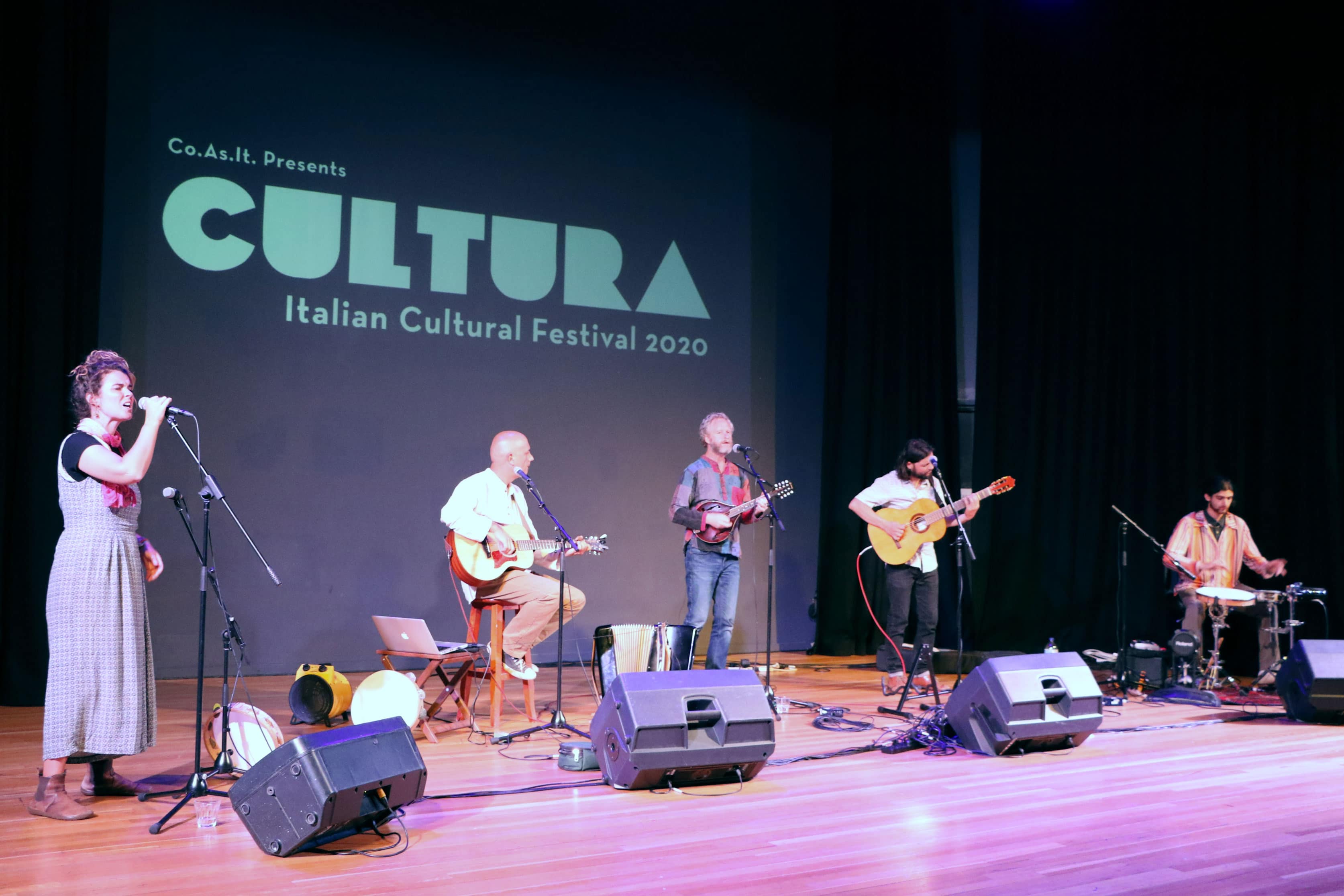 Co.As.It. has partnered with some of the leading cultural organisations in Australia; Opera Australia, Musica Viva Australia and members of the Sydney Symphony Orchestra to create "CULTURA", Italian Cultural Festival 2020.
"We are very excited to be working with all these prominent cultural organisations. It is remarkable to see how Italian culture can be represented in so many ways and with so much talent", says Thomas Camporeale Co.As.It. General Manager.
The festival will run from January until April, featuring five shows hosted at the Italian Forum Cultural Centre, in the heart of 'Little Italy'. Guests are invited to experience Italian culture through Folk Music, Comedy, Theatre, Symphony and Opera. You will be very surprised to hear that all the events are Free, you just need to book via Eventbrite.
"As a not-for- profit Italian organisation it is part of our mission to maintain the Italian language and culture in Australia and for this reason we are offering these shows at no cost. However urge you to register online quickly as ticket allocations for some of the shows have already been exhausted", says Thomas Camporeale Co.As.It. General Manager.
The festival kicked off on the 16 January, "FOLCLORE" with ticket allocations exhausted. The show featured Italian Folk Music by Santa Taranta from Melbourne.
The band lead by founding member Salvatore Rossano, played songs from their album Sonu. The album 'Sonu – Songs from the Homeland' is a musical journey that celebrates Italian folk music in Australia.
The show featured beautiful songs, stories and voices from the National Library of Australia's collections which came alive in this powerful, emotional and life affirming show.
"The project 'Sonu', is based on selected field recordings archived at the National Library during the past 40 years. I researched these stories and songs, arranging them along with my own new compositions, to create a vibrant experience of Italian Folk music with a fresh twist, revealing the richness of the past and the present of Italian music in Australia", says Composer and ethnomusicologist Salvatore Rossano.
"Thank you to Thomas and the team at Co.As.It. for giving us the opportunity to be a part of this great festival and to perform songs that talk about migration, love and loss, hope and life in a new country", says Salvatore Rossano.
To grab your free tickets to upcoming CULTURA events go to Eventbrite.