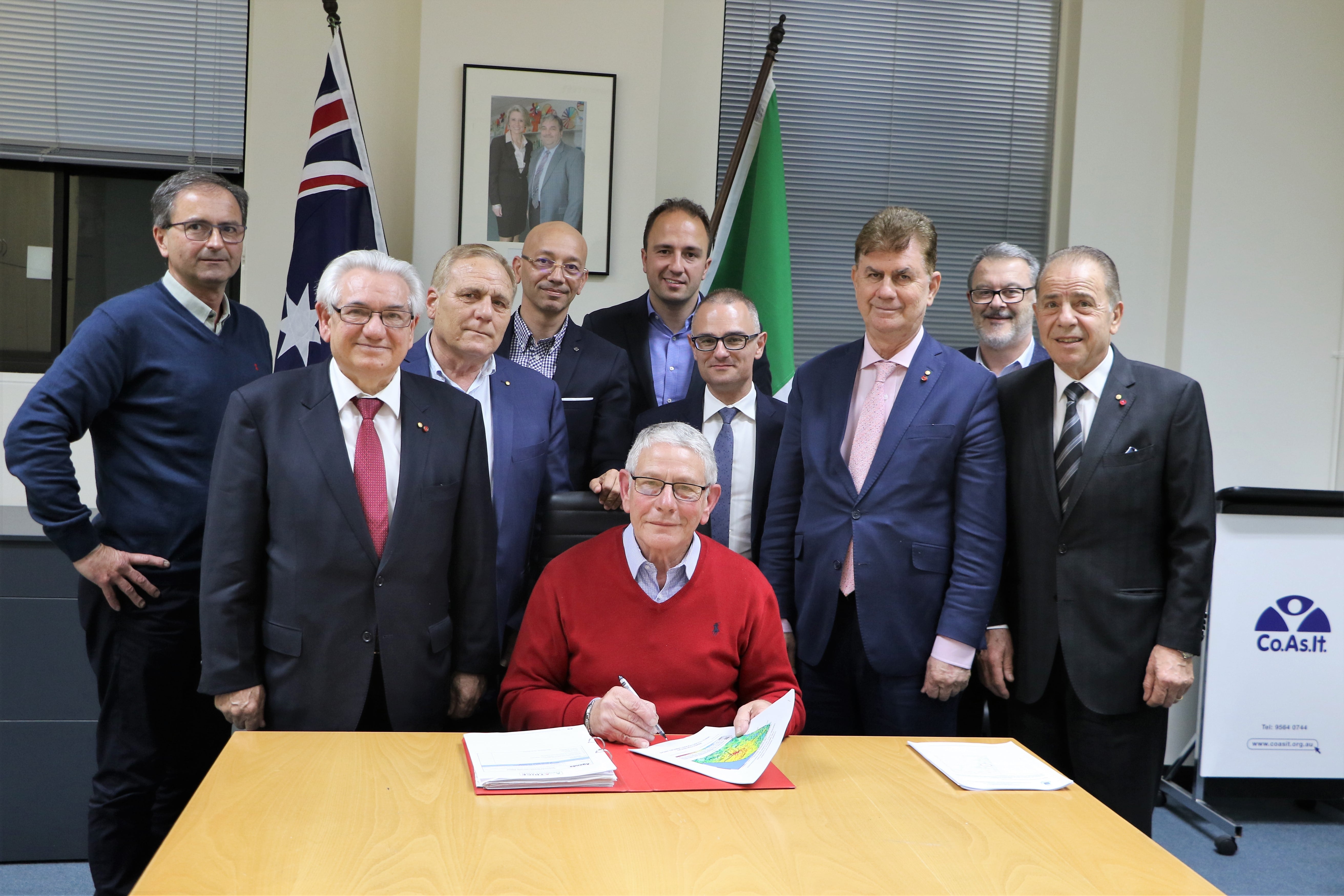 CO.AS.IT. in Sydney has announced that a project has been selected for the thousands of dollars raised in Australia to support the communities impacted by the devastating earthquake that struck central Italy in August 2016, killing almost 300 people.
With the support of the Australian Earthquake Fundraising Committee, CO.AS.IT. led a national campaign that raised a staggering $750,000.
The committee has endorsed a proposal to build an Innovative Community Services Centre in Caldarola, a town in the region of Marche that was severely affected by the earthquake.
CO.AS.IT. was designated as the fundraising authority and coordinated the proposal process on the journey to find a suitable project.
A number of proposals were submitted from affected municipalities in the regions of Lazio and neighbouring Marche.
"We were looking for a proposal that aligns with the values of our organisation," the president of CO.AS.IT.,Comm. Lorenzo Fazzini, said.
"CO.AS.IT. has provided aged care services to the Italian community in Australia for over 50 years, and we felt that a proposal which included a day centre for the elderly would be ideal."
After a long and arduous proposal process, which spanned a number of years, the committee was very thorough when deciding how the funds would be used.
Fazzini travelled to Caldarola in 2019 with Senator Francesco Giacobbe to meet Mayor Luca Maria Giuseppetti and to learn about the locals' needs.
Caldarola was hit hard by the earthquake and has been working since to restore the social services that are necessary in the community.
The new project aims to breathe life into the former State Forestry Corps building.
"We are excited to be working with Luca Maria Giuseppetti to make this project a reality and to help this community that was severally hit by the earthquake," the president of the Australian Earthquake Appeal Committee, Vince Foti, said.
Funds raised by the Australian Earthquake Appeal Committee throughout 2016 and 2017 will be used to deliver a new look and purpose to the building, transforming it into a genuine Innovative Community Services Centre with the ability to facilitate a range of community and health services for the people of Caldarola.
The ambitious venture will be led by Tech4Care in collaboration with architects, Davide Neri and Marco Galasso.
Additional funds for the project will be allocated by the Italian government, through the Commissioner for Reconstruction.
CO.AS.IT. has signed an agreement with the Municipality of Caldarola and Tech4Care to ensure progress payments are made at the agreed milestones of the project.
This agreement provides transparency to the project and the allocation of the funds raised by the committee.