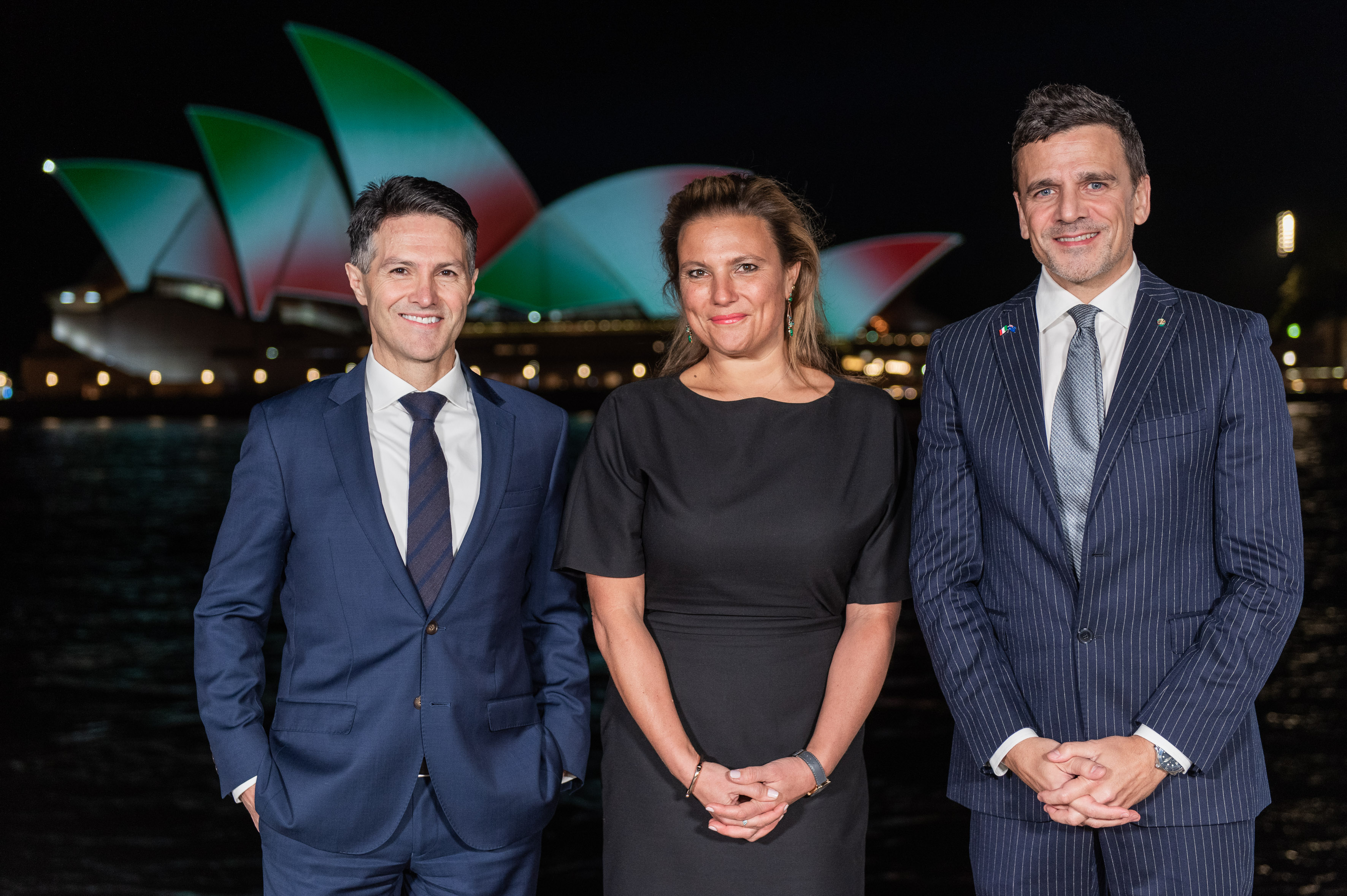 Over a quarter of a million people in NSW are of Italian ancestry. On behalf of the community we thank the Premier, Gladys Berejiklian MP, for this generous recognition of Italian Republic Day.
It was an honour for Co.As.It. to work with Andrea De Felip, Consul General of Italy, Sydney, under the recommendation of the Hon. Victor Michael Dominello, MP, Minister for Customer Service, to have the Italian flag projected on to the sails of the iconic Opera House.
This is a symbolic celebration of Festa della Repubblica, Italian National Day, 2 June, and a significant milestone in the history of modern Italy. Viva l'Italia!