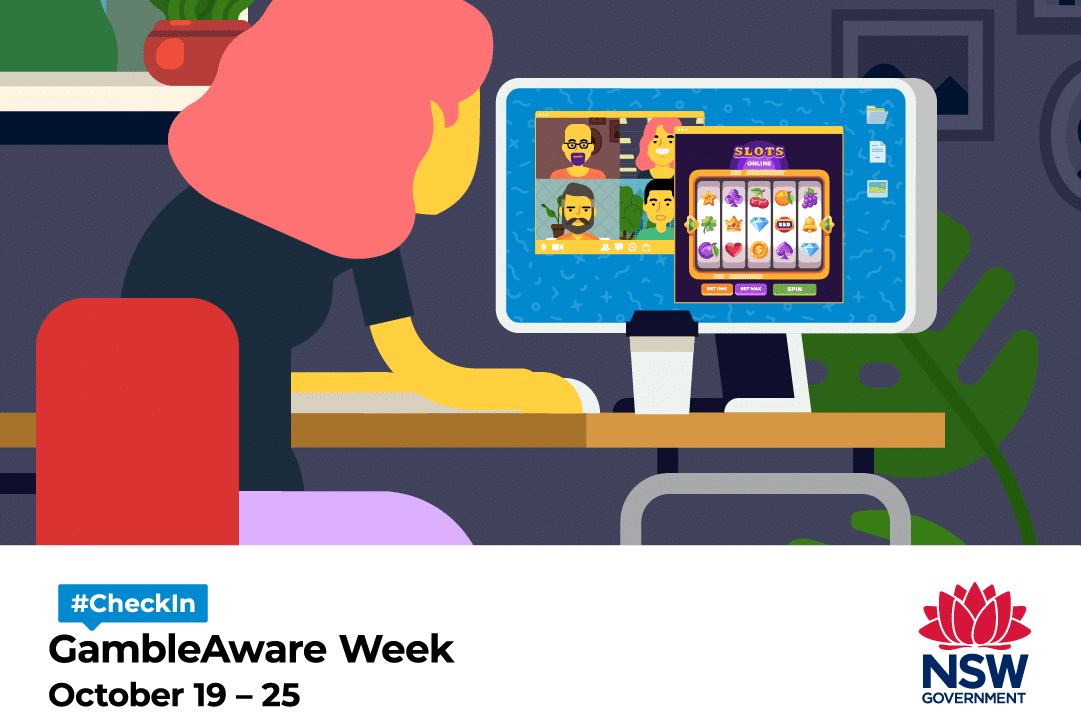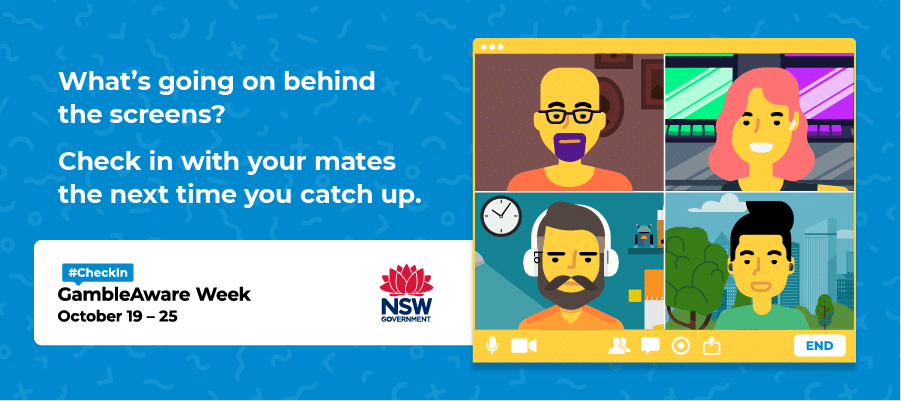 Gamble Aware Week is held across NSW in October, and the whole community is encouraged to reflect on what it means to be gamble aware. Co.As.It is funded by the NSW Government to provide gambling support and counselling services through Gambling Help.
Thomas Camporeale, General Manager of Co.As.It, says the week is an important initiative. "GambleAware Week is an opportunity for the NSW community to understand the signs that gambling may be becoming a problem – for them, their family members, their friends or their colleagues. The goal of the week is to remind people to check in with those close to them, so knowing what to look out for is really important."
"The pandemic has isolated many and pushed social interactions online. With less face to face catch ups and more time in isolation, we can easily miss the signs that someone's gambling might be getting out of hand. We are encouraging people to check in when they catch up and look behind the screens to see what's really going on." Thomas Camporeale added: "I encourage our local community to contact us to talk about what to look out for and how to keep gambling in check."
Why is it important to regularly check in on our mates, family members, friends or colleagues who might have a gambling addiction problem? It is because in many cases, they might not recognise that they have a problem with gambling or they cannot see it. In these cases, awareness on their part is important and we can help give them support and direction by referring them to gambling counselling help.
Here are a few warning signs that a person has a gambling problem:
borrowing money from friends and family;
only thinking and talking about gambling;
becoming absent from events and commitments;
chasing gambling losses.
If you believe that you or someone close to you might have a gambling problem, here are some practical tips to follow:
Have someone in your life who you can talk to openly about gambling;
Take up a new hobby, or get back into an activity you used to enjoy;
Set an alarm on your phone to limit the time you spend gambling;
You can self-exclude yourself from gaming venues if you want to cut down, have a break or quit;
Consider talking to a counsellor;
Only gamble what you can afford to spend;
Don't take your bank cards with you. Only take the cash you can afford to lose;
Avoid chasing your losses. Chances are you'll just lose more.
Co.As.It. offers free and confidential Gambling Help Service for people wanting to get over gambling addiction and get their lives back. Click here for more information or simply call (02) 9564 0744 and ask to speak with the gambling counsellor. The conversation is private and confidential.
GambleAware Week 2020 is a NSW Government initiative. The Office of Responsible Gambling develops and implements programs and initiatives, funded by the Responsible Gambling Fund, to support responsible gambling and prevent and minimise the risk of gambling related harm in the community. For more information on GambleAware Week visit responsiblegambling.nsw.gov.au