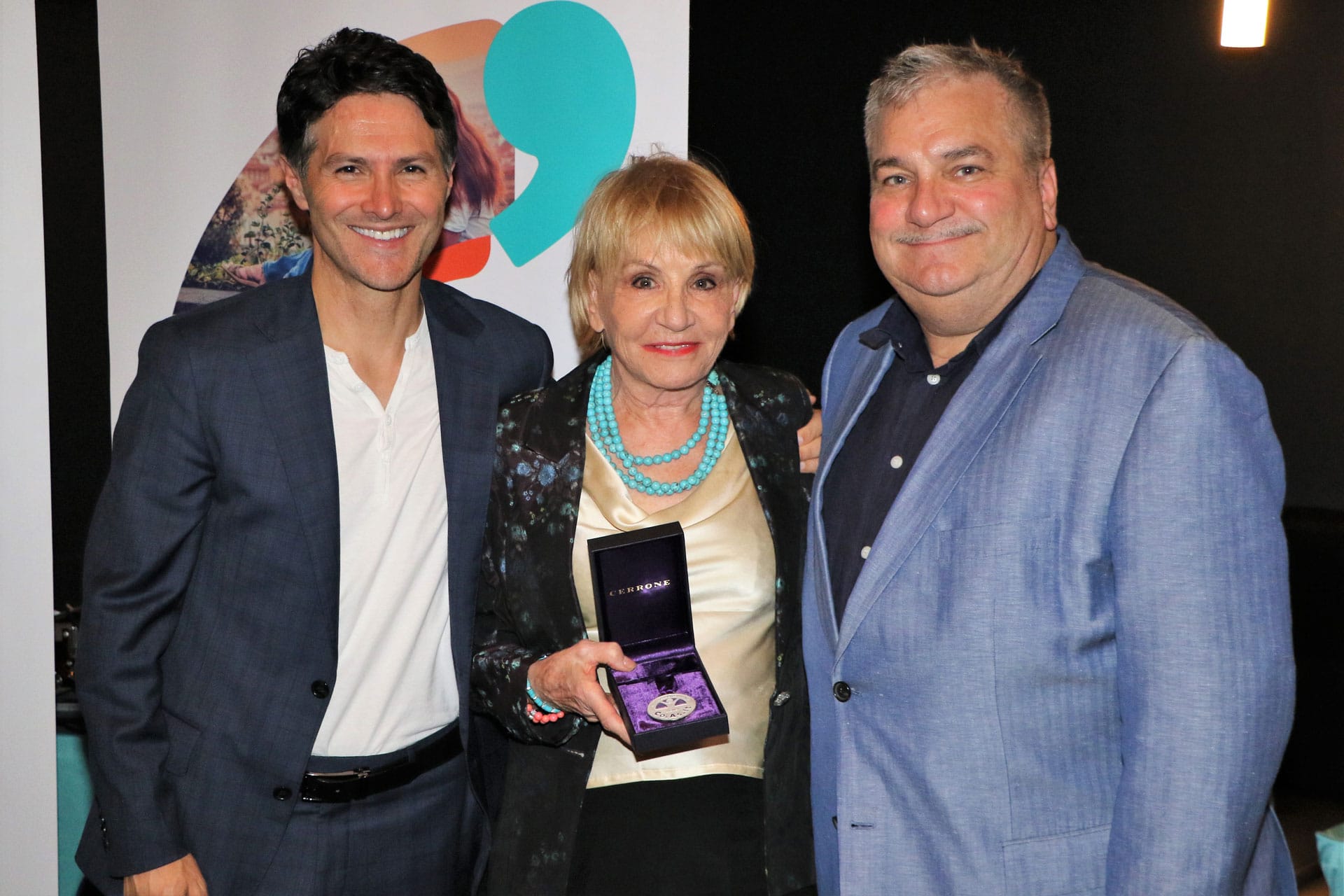 Luisa Perugini, Rosetta Mattiuzzo and Fabian Lo Schiavo were awarded the CO.AS.IT. Medal, as part of the CO.AS.IT. Sydney end of year celebrations, for their service to the Italian community.
The CO.AS.IT. Medal is awarded to individuals who have made outstanding or meritorious contribution, service, promotion, or assistance to the Italian community in NSW.
The three award categories are: community services, Italian language and culture, and preservation of Italian heritage.
In 1992 the Board of Directors inaugurated the annual award of the CO.AS.IT. Medal in commemoration of Tom Giuffre, a founding member of CO.AS.IT. and its first and long standing president.
From 1992 to 2007 nominations for the CO.AS.IT. Medal were open to members of CO.AS.IT.
From 2008, nominations have been opened to all members of the Italo-Australian community.
"The CO.AS.IT. Medal is a small but significant gesture of recognition to those people that have devoted their life to the service of the Italian community in NSW," Lorenzo Fazzini, president of CO.AS.IT. said.
The first recipient, Luisa Perugini, has been involved with the Italian media in Sydney since 1975.
She first worked for La Fiamma as translator, before working for 2EA from 1979 to 1982 as a presenter of the Italian program and as a journalist of the Italian pages of The Glebe and Western Weekly from 1979 to 1982.
During the 1980s Luisa worked for Leichhardt Women's Health Centre as a support worker for Italian women with drug and alcohol issues and victims of domestic violence.
From 1989, she worked as a journalist, producer, researcher and announcer with SBS Italian Radio.
During her long career with the Italian media, Luisa has interviewed countless celebrities and notable figures including former prime ministers Whitlam, Keating, Hawke, Howard, Abbott and Turnbull.
Luisa's familiar voice has provided news and information to our community for three decades.
She is known for her direct line of questioning, and never shies away from the tough issues as she charges through a crowd with the iconic SBS microphone in hand.
She is a woman of immense talent, respect and a strong sense of justice.
"I have really enjoyed working with everyone at CO.AS.IT. and I value the service they provide to our community," Luisa said.
"I am very humbled by this acknowledgement."
The second recipient, Rosetta Mattiuzzo, commenced her volunteer work at Austral Scalabrini in 1985 where she was a member of the auxiliary volunteer committee, and involved with all resident activities: yearly functions, bus trips, helping with preparation of the sagra and helping out wherever needed.
Rosetta continued her voluntary work at Scalabrini Chipping Norton when her late husband, Floriano, became a resident.
She continues her voluntary position at Chipping Norton working up to three days per week where she helps with one-to-one visits with residents, assisting with bus trips, calling bingo and in any other required areas.
Rosetta is regarded as a dedicated and reliable volunteer and a great asset to Scalabrini.
She has undertaken almost 35 years of voluntary contribution to Scalabrini and to the Italian community.
"I'm holding back tears as this award means so much to me," Rosetta said.
"I love my job and did not expect this kind of recognition," she continued.
"I thank CO.AS.IT. for this award and for all the wonderful work they do for the Italian community."
The third recipient, Fabian Lo Schiavo, graduated from a Diploma in Archives Administration and then worked as an archivist in the NSW State Records.
As someone who always had an interested in family history, he was asked to join an Italian heritage group, which went on to become the Italian Family History Group (IFHG), under the auspices of CO.AS.IT.
This group was set up to help people of Italian descent in NSW to compile their family history.
It has seen the generous work of many, including former president Dom Arrivolo, Sue Lopes, Francesca Musico and many others who have kept the group going and given their skills and energy to it, and their successors who continue to do the same.
"Few organisations like CO.AS.IT. exist," Fabian said.
"It provides Italo-Australians with a forum to discover and share their family history.
"Each story is a rich personal record of one individual, but also of a whole family, whose experience is unique and precious.
"I thank CO.AS.IT. for highlighting my contribution to the IFHG."
Numerous times, the CO.AS.IT. Medal has been awarded to members of the Italian community who have provided great services away from the limelight without seeking any kind of reward or recognition.
"This year we have a recipient who was so modest in her great deeds that she did not want to be named," Thomas Camporeale, general manager of CO.AS.IT. said.
"We value her contribution to the Italian community and we respect her privacy.
"You know who you are."