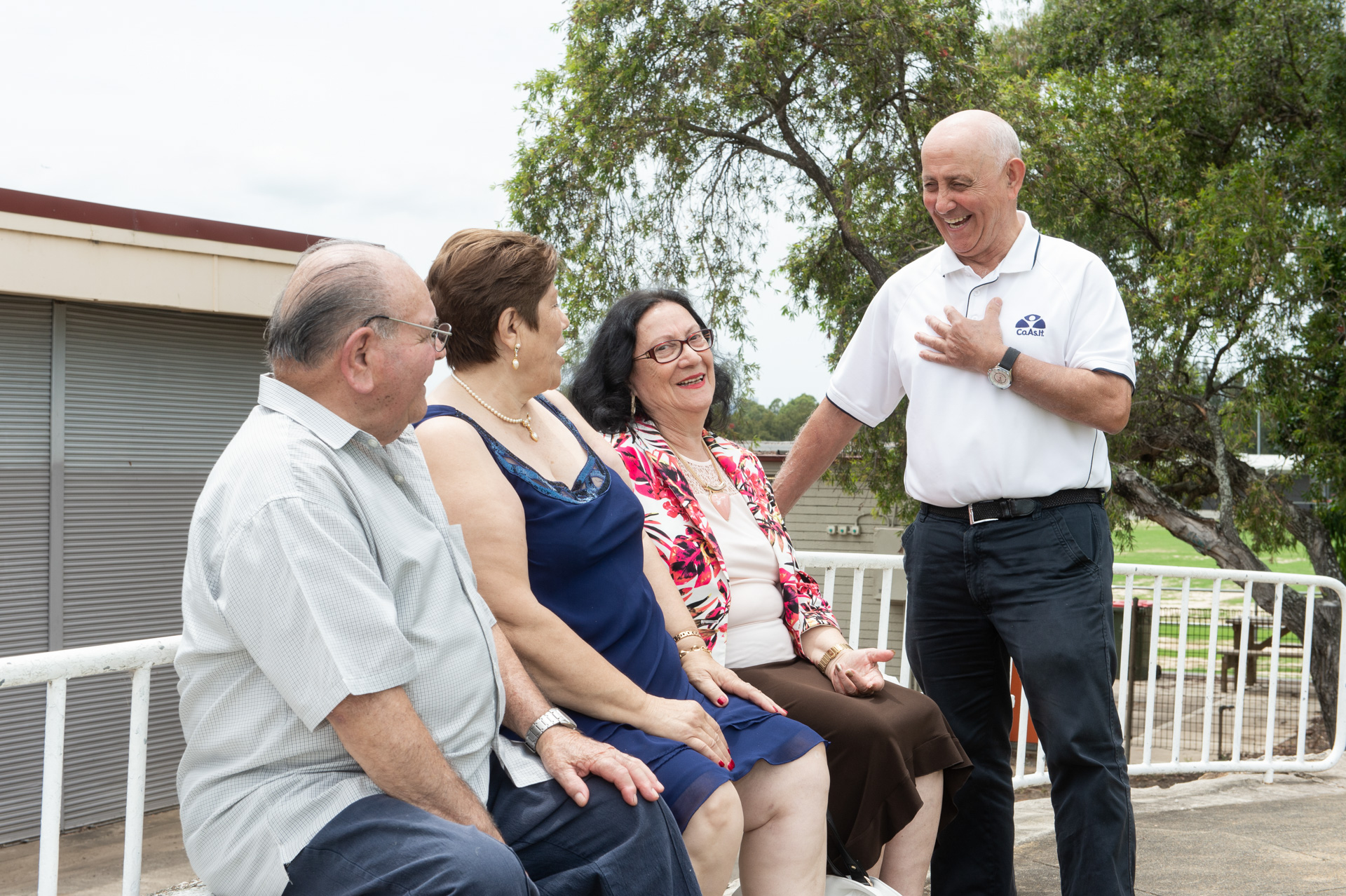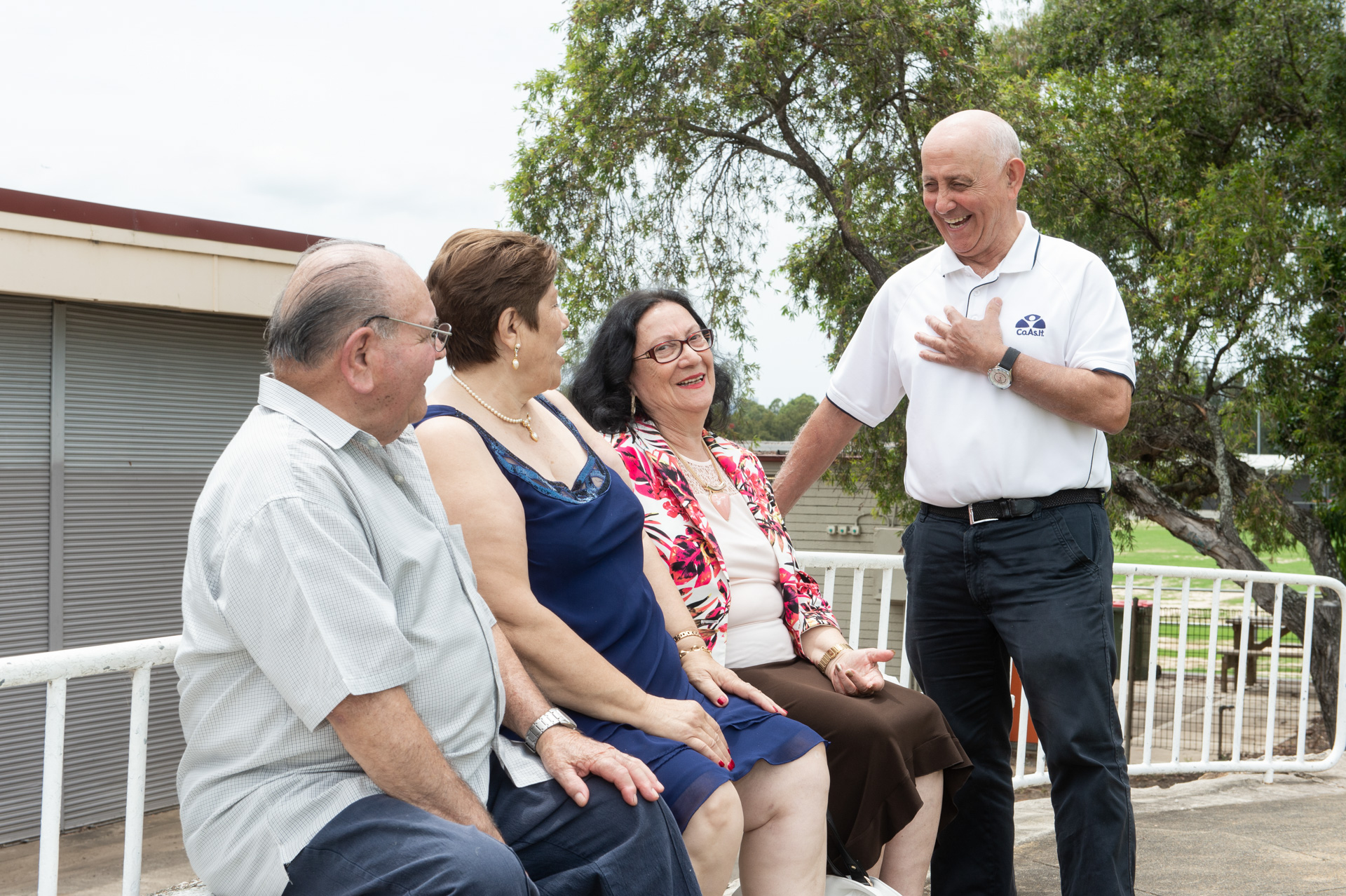 Healthy ageing is defined as; "the process of developing and maintaining functional ability that enables wellbeing in older age" (World Health Organisation, 2015). While advances in science and medicine are assisting people to live longer, maintaining quality of life requires staying active daily, challenging yourself and engaging socially.
A Federal Government report* from 2016 found that over 30% of the Australian population aged over 65 were born overseas. Older people who were born in another country may face additional challenges to healthy ageing, such as language and cultural barriers.
At Co.As.It. we understand the unique challenges faced by the older Italian-Australian community, and the necessity for supporting the healthy ageing of our community. This is achieved in many ways but perhaps the best example is our Social Support Group Program.
Our Co.As.It. Social Support Group Program offers clients aged over 65 the opportunity to socialise with others, speaking their native Italian language and developing new friendships with others from culturally and linguistically diverse backgrounds.
The Co.As.It. Social Support Group Program started in 1987 with only three groups. Today, the program operates 20 groups across Sydney, and is growing towards 24 groups this year! Co.As.It. offers different types of Social Support Groups according to the clients' specific needs. These groups include the Frail Aged, Dementia Specific and Active Ageing Groups.
The primary aim of the Co.As.It. Social Support Group program is to help older clients connect, gain confidence and maintain independence through social activities. Many within our older community, especially those who live alone, may be experiencing social isolation and loneliness. They may have lost their confidence to travel independently in the community, or feel discouraged as spouses and friends have passed away, losing their community connections. Especially if these community members do not speak English, they may feel more isolated from their neighbours and reluctant to attend local council initiatives.
The Co.As.It. Social Support Group Program provides a unique environment for clients to share their stories and experiences, connecting with other people from their cultural background. The groups are a safe and positive space where clients can laugh, share stories and express themselves in a non-judgemental way. Clients find that the staff are supportive to helping them maintain their well-being, and create a friendly and welcoming atmosphere.
Co.As.It. Social Support Group staff have reported that the demeanour of clients visibly changes as they adapt to attending the group on a weekly basis. Often clients appear brighter, happier and look forward to attending the group, which becomes the highlight outing of their week.
In this way, the Co.As.It. Social Support Group program encompasses the words of Sophia Loren; "there is a fountain of youth: it is your mind, your talents, the creativity you bring to your life and the lives of people you love. When you learn to tap this source, you will truly have defeated age."
The Co.As.It. Social Support Groups are a key source of healthy physical, emotional and psychological ageing. If you would like to know more about the Co.As.It. Social Support Group Program, or you know an older relative or friend who would like to attend, please do not hesitate to contact Co.As.It. on (02) 9564 0744 or CLICK HERE.
* https://www.aihw.gov.au/reports/older-people/older-australia-at-a-glance/contents/demographics-of-older-australians/australias-changing-cultural-linguistic-profile