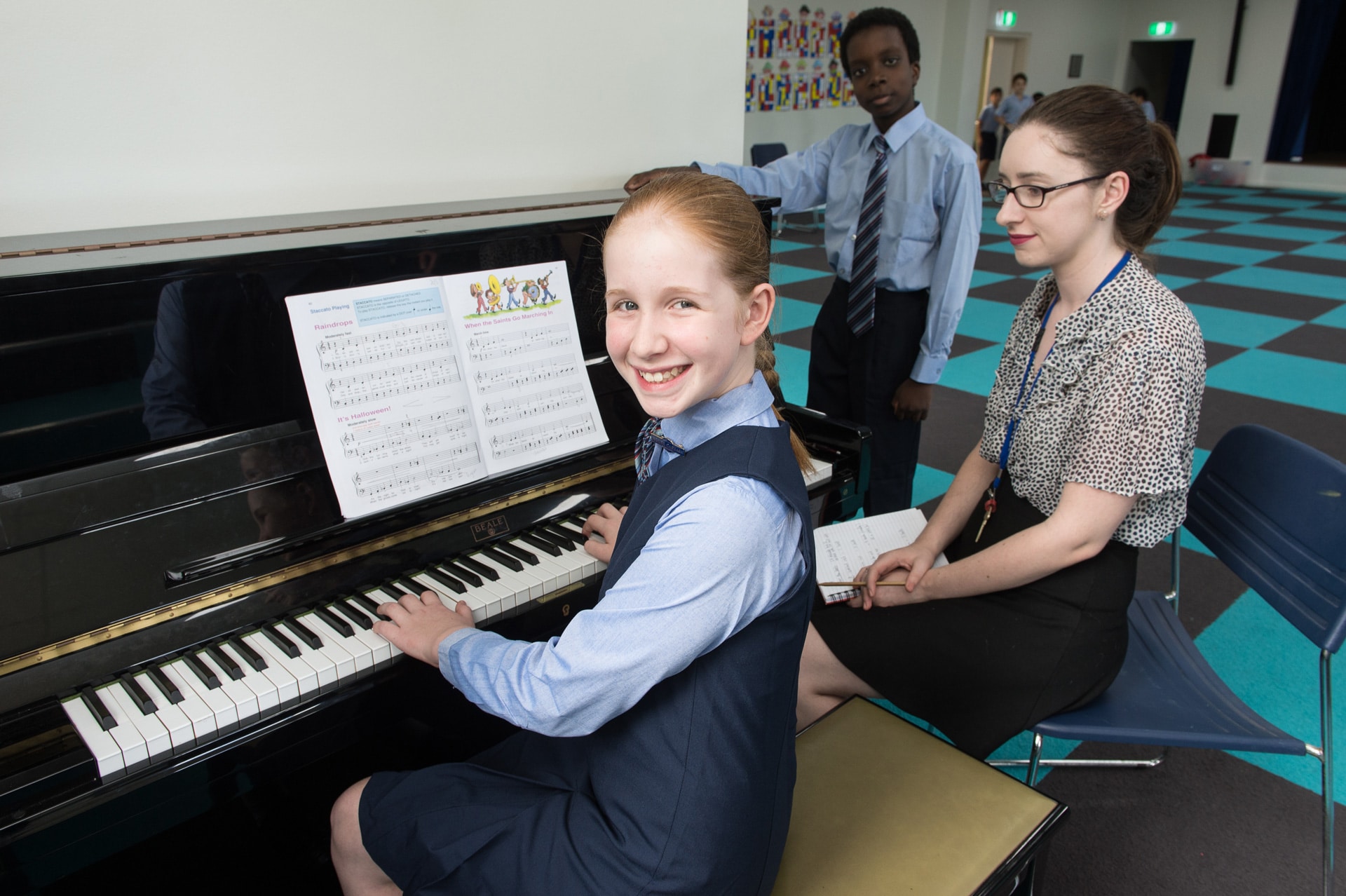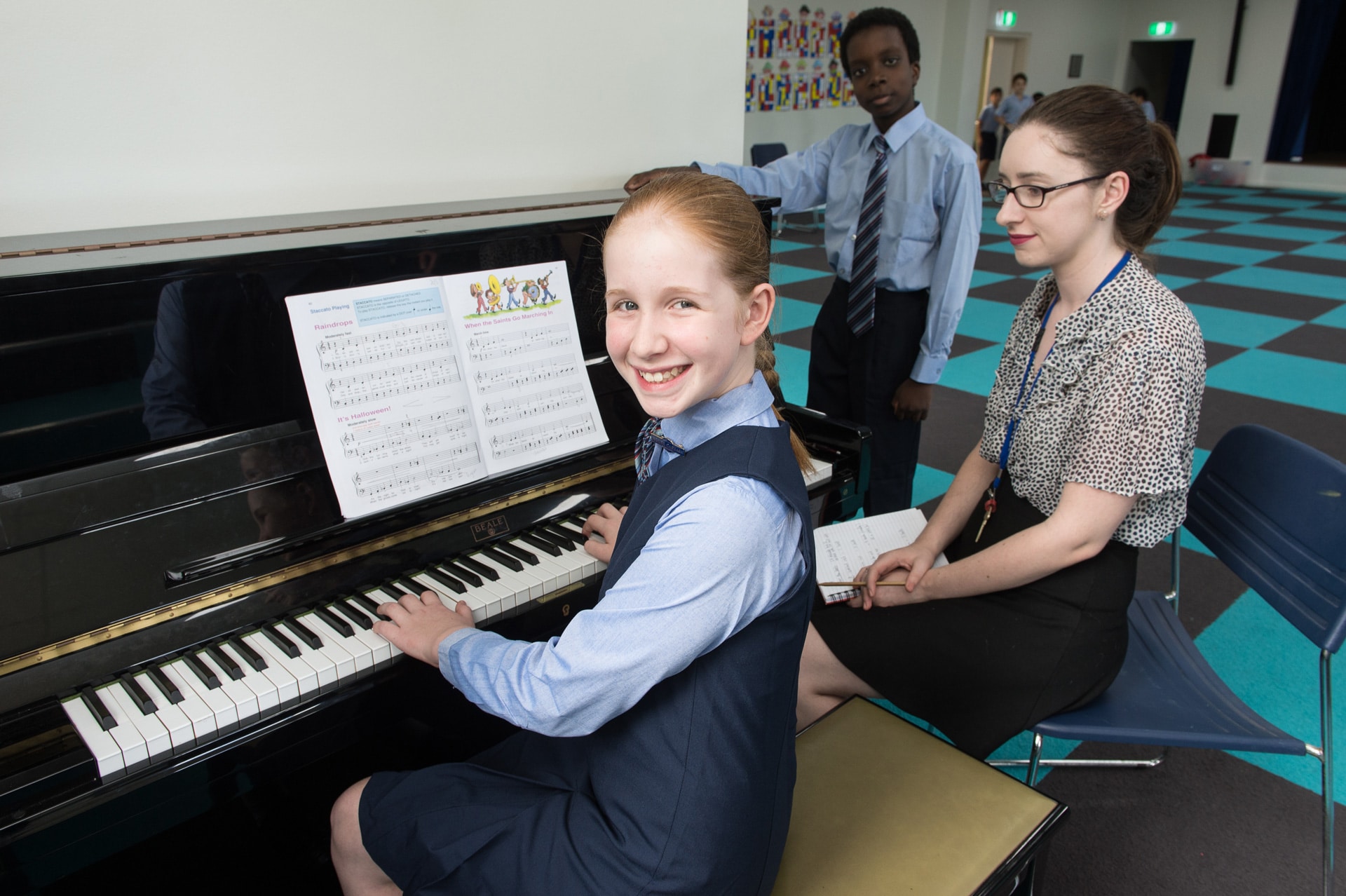 Jodie Meidling has no Italian heritage nor does her English husband, Chris.
However, their two daughters, Matilda and Annika, speak Italian fluently.
Jodie credits her love of the Belpaese to growing up in the Sydney suburb of Merrylands with an Italian best friend.
"We would walk home from school together and her parents would invite me to family dinners or sauce day," she said.
"I'd be petrified the entire time because her family only spoke Italian, and it sounded as though they were constantly yelling angrily at one another.
"Her father had a huge garden out the back where he made his own wine and olives."
Even though Jodie and Chris don't speak Italian, they have an affinity with the culture.
"A long time before I was even pregnant, I was walking around Leichhardt and saw these two little children talking to a woman in the supermarket," Jodie said.
"They spoke really nicely and were very well behaved and I wondered which school they went to.
"When they left, they went into a strange entrance that almost looked as if it was part of the shopping centre and I remember thinking that it was an odd place for a school.
"The next thing I knew, I was in the office and the principal at the time came out and explained that they were an Italian school."
Years later, when Jodie and Chris had their eldest daughter, Matilda, they were drawn to the Italian Bilingual School (IBS) by the inimitable reputation of its preparatory program.
They enrolled Matilda in 2001.
"The school community was incredible and the staff were so dedicated," Jodie said.
"When we had our second child, Annika, we knew we wanted to send her to IBS as well."
When the school moved its campus from the Inner West to Meadowbank, many parents were concerned about the effect of the bus commute on their young children.
"The children thrived; the extra bus ride wasn't a problem," Jodie said.
"They're getting a general education, like they would get anywhere else, and then there's this cherry on top – that they can speak a second language."
At first, Jodie and Chris were apprehensive about how they, as Australians with English heritage, would be received by the Italian community.
"We were worried that we wouldn't fit in," Jodie said.
"We've been so accepted; we've had Italian grandparents come up to us with tears in their eyes, saying: 'You've taken Italy into your heart'."
Commentary regarding their decision to educate their daughters bilingually has emanated from other Australians of English descent.
"We get told to stop 'confusing' our daughters by a lot of older Australians, or that we're wasting our time and money, which I find really strange," Jodie said.
"It's an extremely closed-minded attitude, whereas in Europe, it's common for children to learn several languages."
The exchange program at IBS enabled the whole Meidling family to spend four weeks in Magione, in the region of Umbria, where Matilda and Annika were enrolled in a local school.
"It was like watching a human falling in love," Jodie said of Matilda.
"This is when I knew we'd made the right decision in enrolling her at IBS."
When Matilda finished Year 6 at IBS, she transferred to Rosebank College.
"I'm in the accelerated Italian program, so I study two years ahead of my actual year group," Matilda said.
"Because I'm in Year 9, I'll be sitting my Italian HSC next year."
Passionate about dance, 14-year-old Matilda has admirable plans for her future.
"I'd like to go to a dance school in Australia and then maybe join an Italian dance company," she said.
"I want to do more; I want to study overseas and enhance my Italian abilities, and study law in another country, learning more about other cultures."
Her daughter's experience has heightened Jodie's awareness of language education in Australia.
"We all talk about multiculturalism in Australia, but we don't talk about language," Jodie said.
"Australian children are not being immersed in language through the current programs.
"I think it's a shame that we're not teaching First Nations languages in our school, like New Zealand is with Māori.
"These languages need to be preserved."
Click here for original article featured in La Fiamma.
Photo: Matilda Meidling at IBS Primary School Meadowbank.