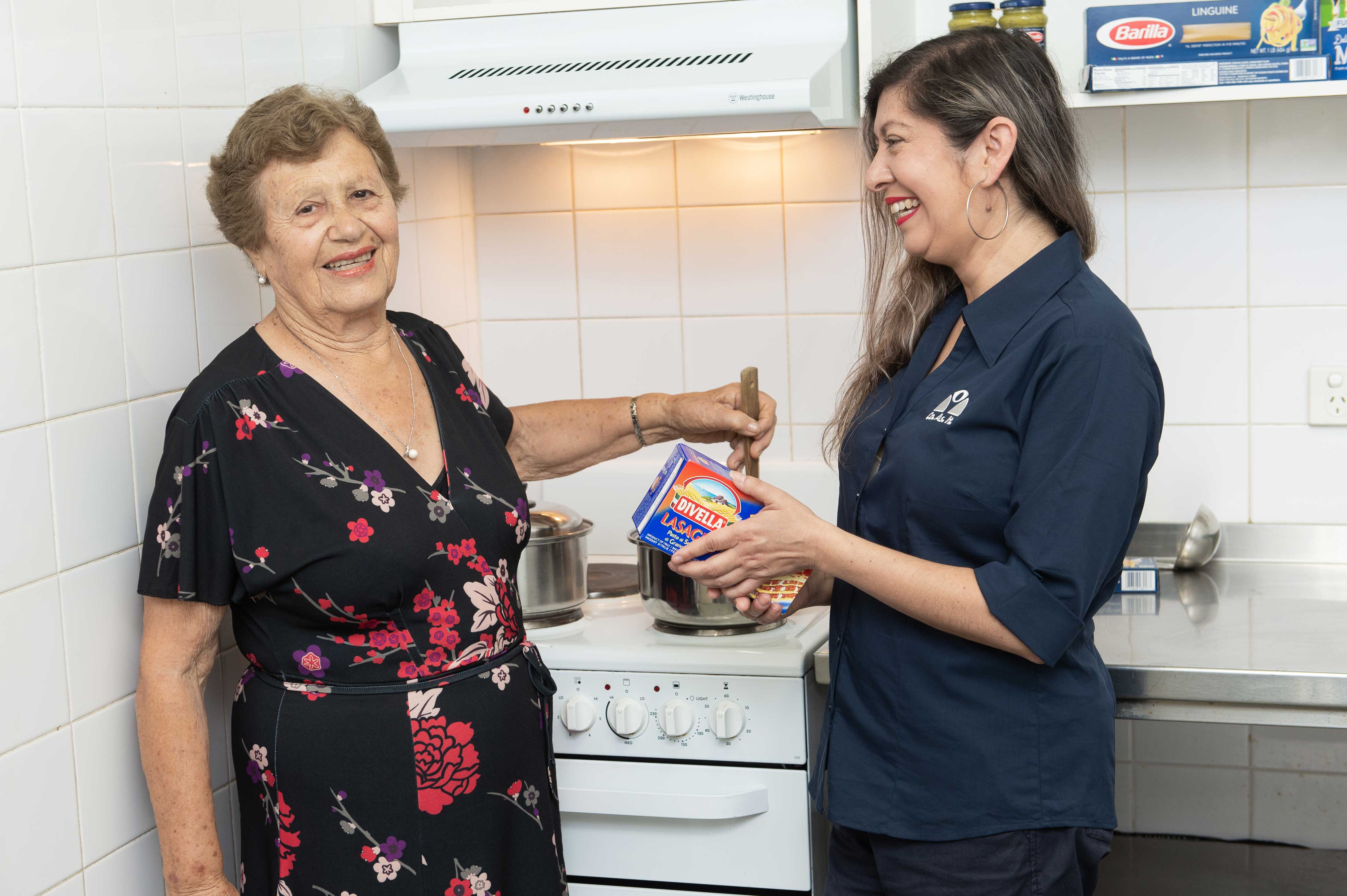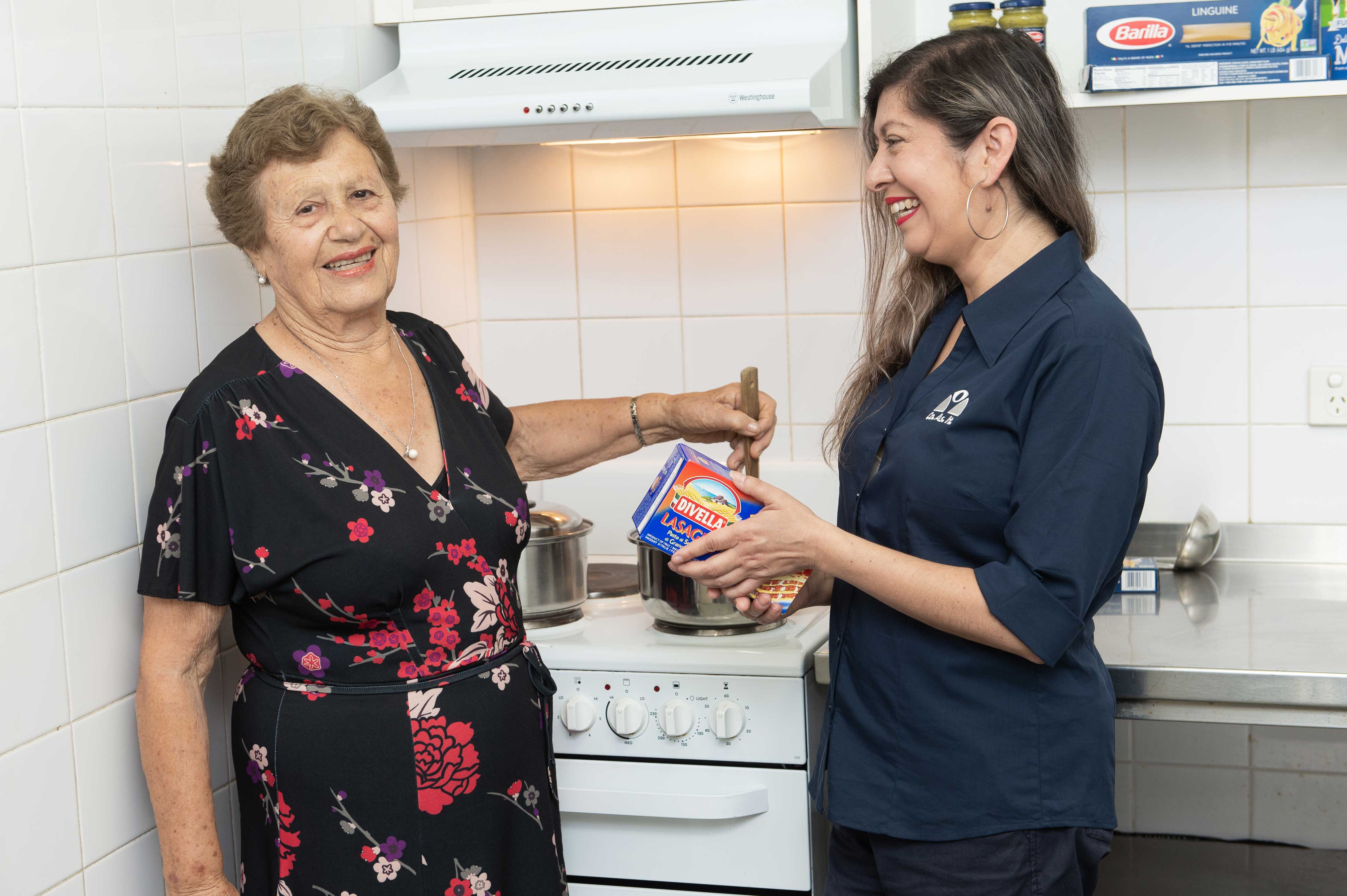 Feeling safe and comfortable in our homes is an important part of healthy ageing. Enjoying a clean and tidy space, healthy meals, social support, a well-cared for garden and good personal care are all vital to maintaining quality of life as we age. At times, though, these necessities can become challenging to achieve independently. We may find ourselves, or our loved ones, struggling to do everything on our own. 
Life changes, like not being able to drive anymore, might mean it is more difficult to travel to see friends or do the shopping. A sore back or arms might make it harder to maintain the house and garden. Family living far away could result in feelings of loneliness or lack of company during the day. It is in these common, everyday situations that you or your loved ones might start thinking about getting some extra support. 
Often, people might wait to seek that support only after a major life experience, such as hospitalisation. Or they might think that help is necessary only in select circumstances, like not being able to get out of bed, shower or prepare food. While Home Care Services are most certainly available for these issues, they are also available for a wider range of situations. 
At Co.As.It., we are dedicated to helping our community maintain quality of life and independent living at home. If you, or someone you know, may be considering bringing in extra support, here is a quick step-by-step guide for how to get started. 
Contact us at Co.As.It.
The first step is to contact us at Co.As.It. with your questions. We are available on 9564 0744 or click here. Our friendly intake team can explain to you a bit more about Home Care Services and what you, or your loved one, might be eligible for. We will chat to you about your health, your goals and ways that you can improve your quality of life while continuing to live at home. We can also help with navigating the online My Aged Care System and getting an assessment for Home Care Services. Making an online assessment application can be tricky, so we are happy to do that for you, or walk you through the process, to ensure you feel supported.
Get Assessed
After you, or your loved one, have made an online application for Home Care Services, an independent assessment will take place. Usually, the assessment is a face-to-face conversation that will happen in your home or online. Co.As.It. will help you prepare and plan for that assessment, which will be used to determine the level of support you require and the associated government funding options.
Arrange your service provider with Co.As.It.
After the assessment, you will be

 

assigned a level of care for Home Care Services, based on your needs and goals. You are then able to arrange your service provider, and Co.As.It. can assist you with the necessary paperwork to organise your services. Together, we can tailor a service to meet your needs based on the assessment.

 

We will walk you through the different costs and services available to you. If you choose Co.As.It. as your service provider, we can then begin providing your Home Care Services.
Get the most from your service
Once your care plan has begun, you or your loved one can enjoy using and benefiting from our services. Importantly, your needs might change as you continue to live at home, and so we will help you review your services as time goes by. Most importantly, we will support you to maintain a high quality of life, staying connected with your community, while continuing to live at home independently.

 
At Co.As.It. we take a holistic approach to ageing, acknowledging that our community has diverse needs, including physical, emotional and cultural needs, all of which we support through our Home Care Services. We pride ourselves in being able to support our community with a range of services, whether that be domestic assistance, personal care, allied health, mental health and social support, to name a few! 
If you would like more information about getting started with Home Care Services, please CLICK HERE or contact us on 9564 0744.